V2 Z33/Z34 transmission shifter relocation setup
In stock
Q: What is backorder?
When a product is on backorder, it means that we have sold out and we are opening a back order due to popular demand. This is essentially a queue, when new stock arrives from production, we'll send your order.
Q: Will items in my order that are in stock be shipped out first?
We will send your order altogether once your backorder item is ready! You may wish to place separate orders if you want an item before the other is due back in stock.
Pickup available at Albuquerque NM
Usually ready in 24 hours
V2 Z33/Z34 transmission shifter relocation setup
Albuquerque NM
Pickup available, usually ready in 24 hours
8524 Indian School Rd NE
Albuquerque NM 87112
United States
📦
Free Shipping on orders over $250
Checking Dispatch Times...
The V2 GKTECH Z33/Z34 transmission shifter relocation setup has been designed as a bolt on solution when fitting cd009, cd00a transmissions to S and R chassis Nissans (although may fit others) and not having the shifter sit back 6" too far. Our shifter setup sits just 85mm (3-11/32") from the rear of the bolt holes on the back of the transmission.
Designed from scratch with over 200 hours spent modelling, prototyping and testing we are happy with the final result. This design DOES feature reverse lockout.
- CAD designed
- No OEM parts required to fit this to the rear of a Z33/Z34 transmission
- Features reverse lockout
- Shifter sits just 85mm from the rear of the bolt holes on the back of the transmission
- Thread for shifter is M10x1.25 (same as S13/S14 SR20 Nissan and many others)

NOTE: Does require cutting of the rear selector shaft (very easy to do with a hack saw blade or cutting disk)
NOTE #2: Will not work with transmission yokes larger than the OEM Z33 yoke at 90mm in outside diameter
NOTE #3: Fitment is based on running an SR20, KA24, VQ35/37 or RB20/25/26. If you're running an engine that sits further back then the shifter will sit further back.

Check out this short video from one of our testers on Instagram: https://www.instagram.com/p/BFIfc6QHev3/

FAQs
Will this shifter suit my setup?
We can't confirm every possible configuration but we can confirm that if you have an SR20 in an S chasis with a Z33 or Z34 transmission that our shifter will fit in the OEM position.
If you are running an LS or JZ motor in your S chassis and it's sitting further back that the SR20 did then naturally the shifter will sit further back. 
Does this shifter have reverse lockout??
Yes, it was easier to make a version without it however after racing without the reverse lockout I quickly discovered the need for it. 
Will this suit a Z34 transmission?
We have now test fit on a Z34 transmission and can confirm it fits. 
Will this suit a Z32 transmission?
No the Z32 transmissions are completely different to the Z33/Z34 and they won't work at all.
Are any other parts required to get this shifter to work?
None of the OEM shifter related parts are required. Everything needed to install the shifter onto the transmission is supplied.
Do you sell adapter plates or other conversion parts?
At this point in time we are only making shifters and transmission crossmembers to suit when using an SR20 in an S13 or S14. We may make an adpater kit in the future but there isn't a definitive plan.
I need to replace the bush at the bottom of the shifter?
No problem, we have them on the shelf here: 
https://us.gktech.com/240sx-r32-gts-t-r34-gt-t-solid-shifter-bushing
VEHICLE COMPATIBILITY
Nissan
R32 SKYLINE GTR
R32 SKYLINE GTS-T
R33 SKYLINE GTR
R33 SKYLINE GTS-T
R34 SKYLINE GT-T
S13 KA24 240SX
S13 KA24 HATCH
S13 SR20 240SX HATCH
S13 SR20 240SX/SILVIA
S14 240SX/SILVIA
S15 SILVIA
Z32 300ZX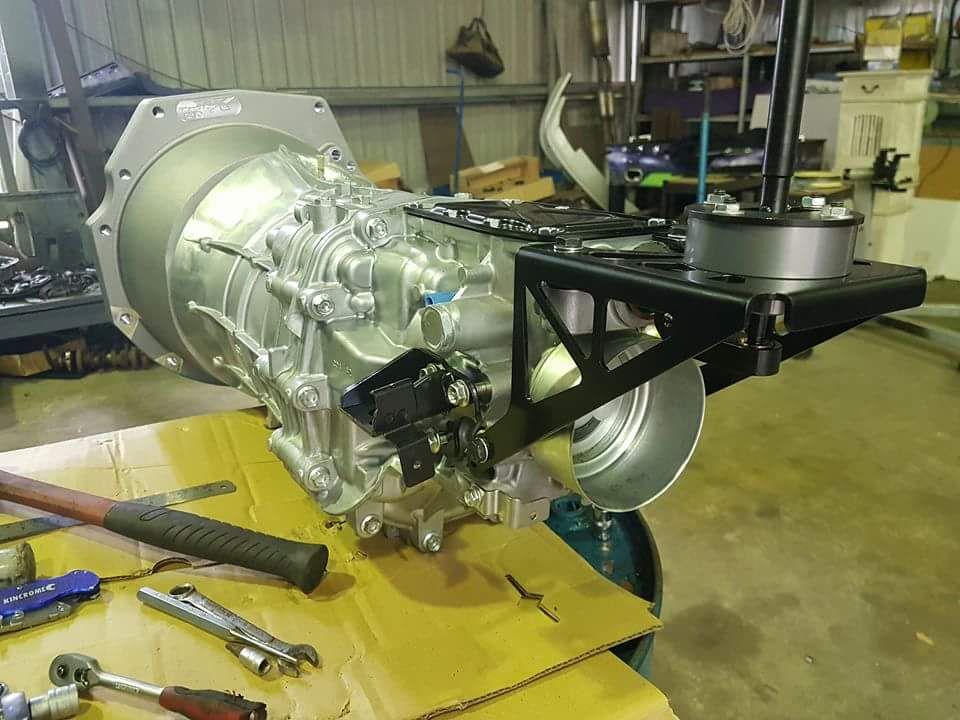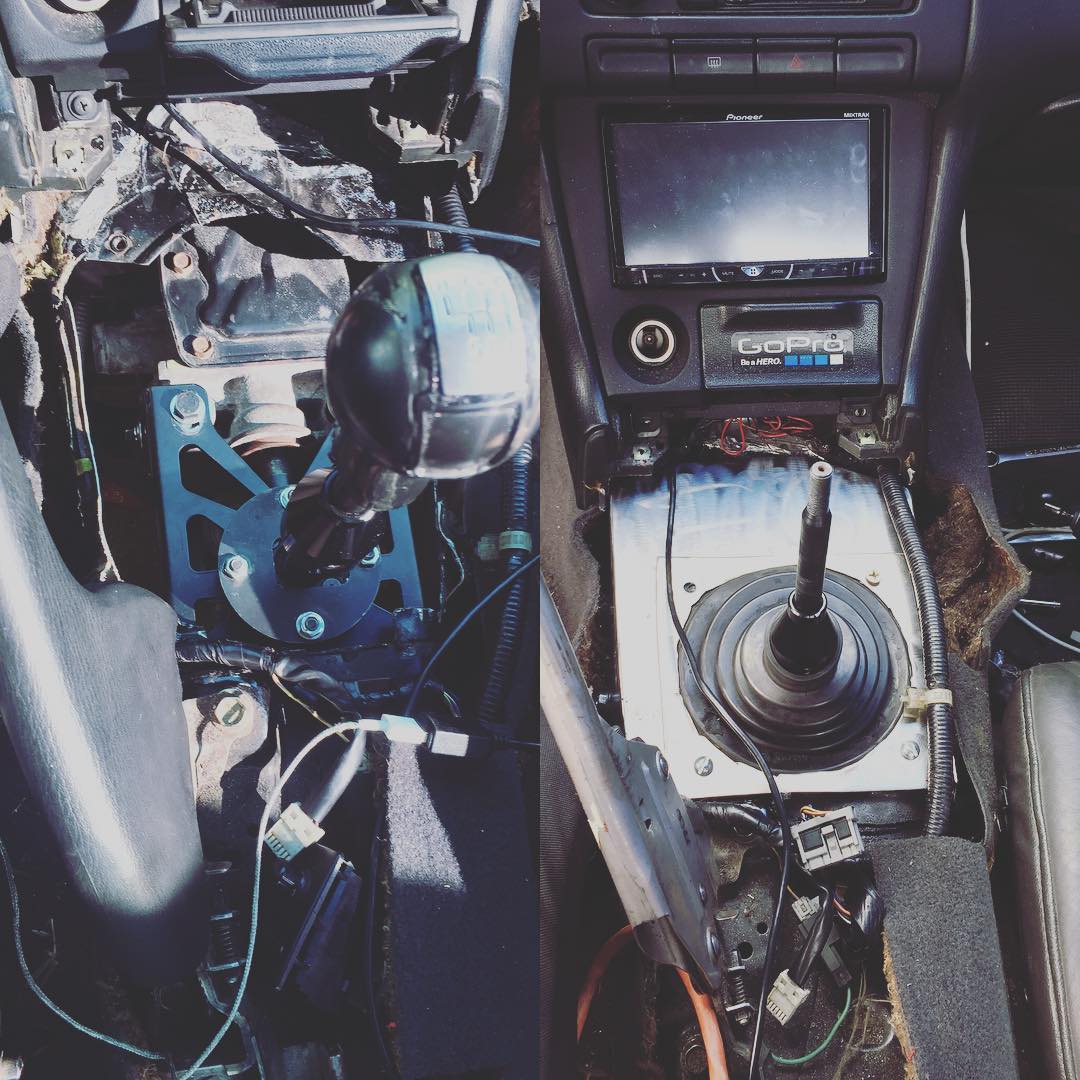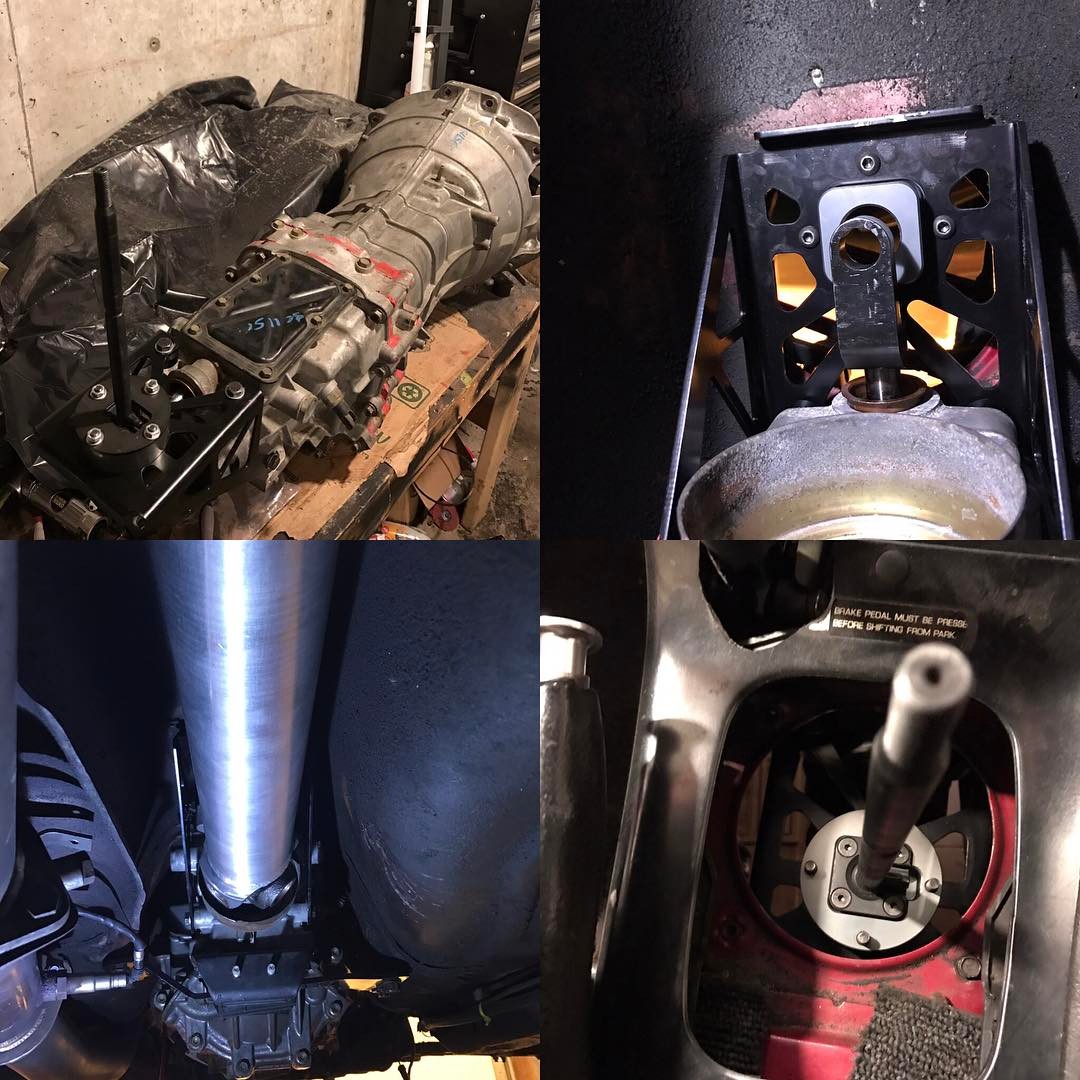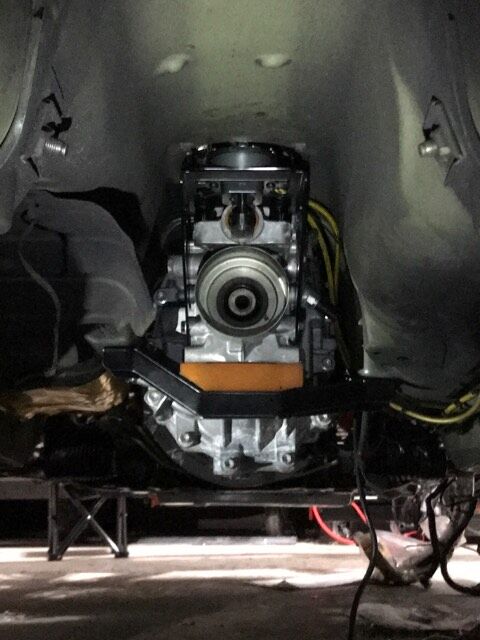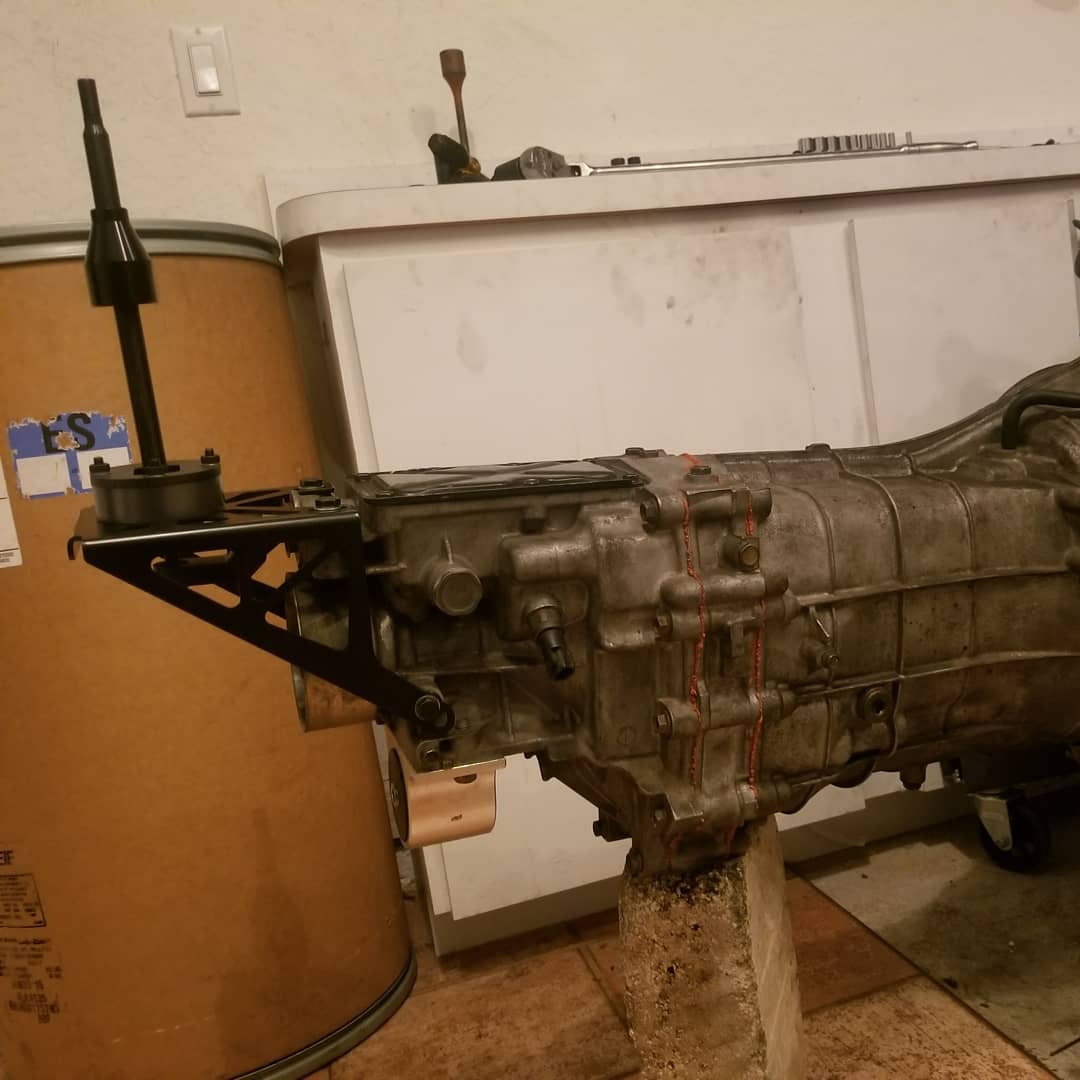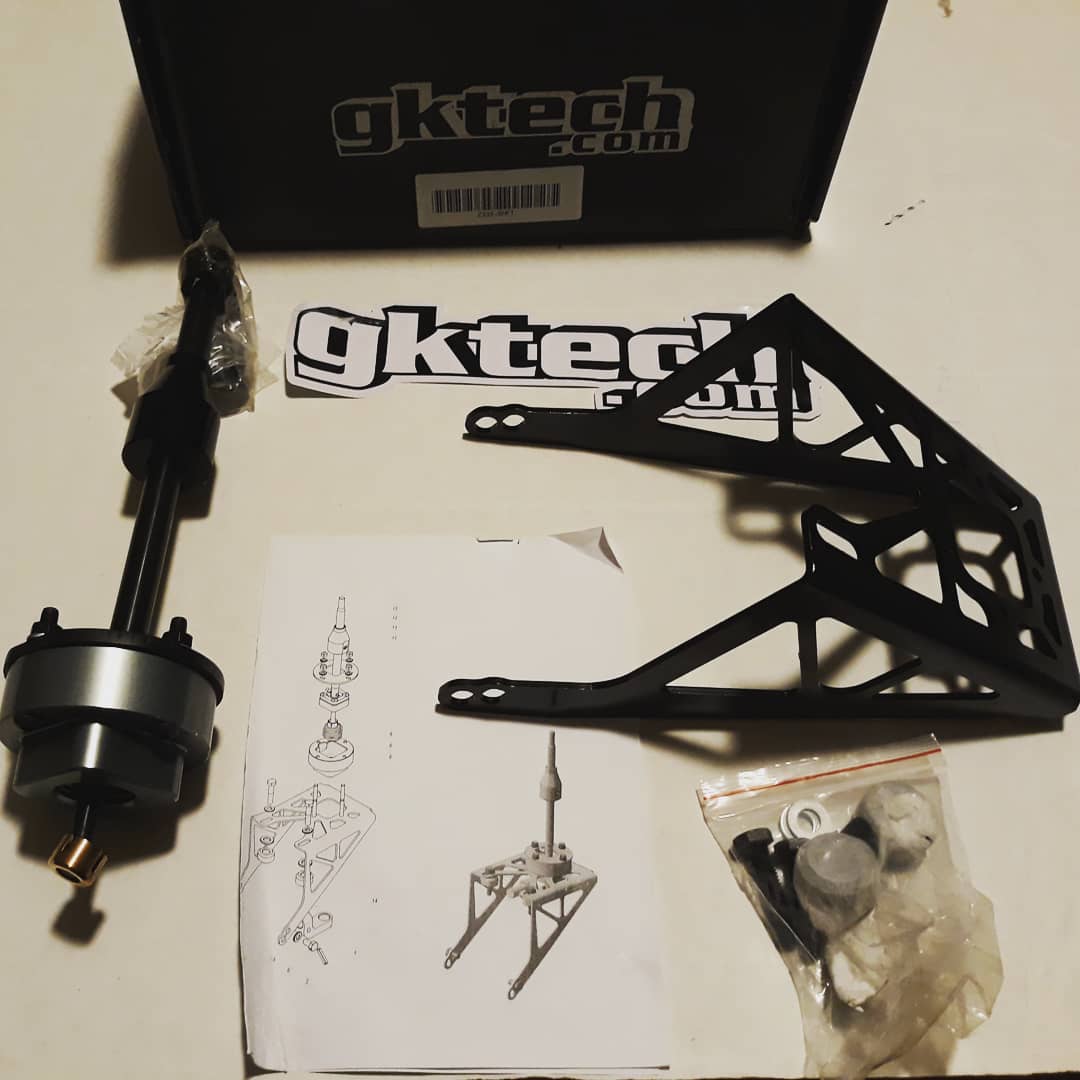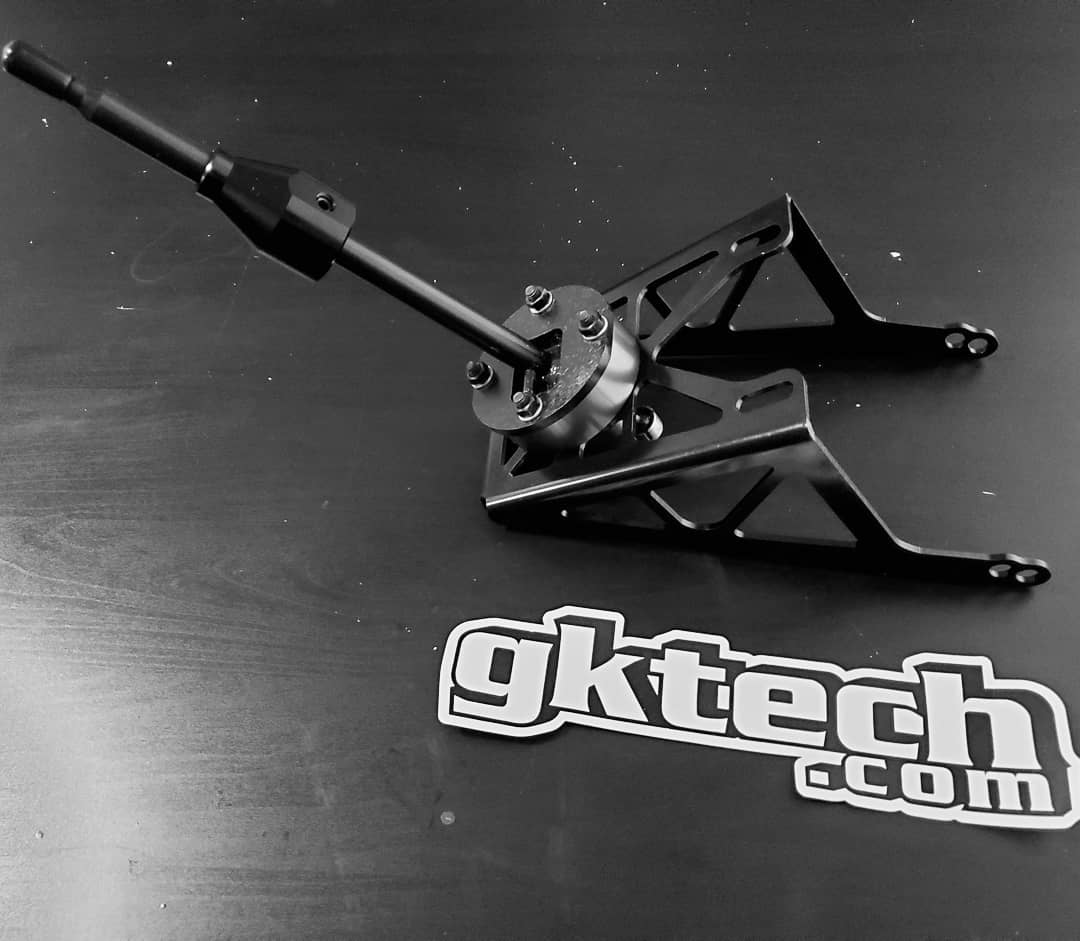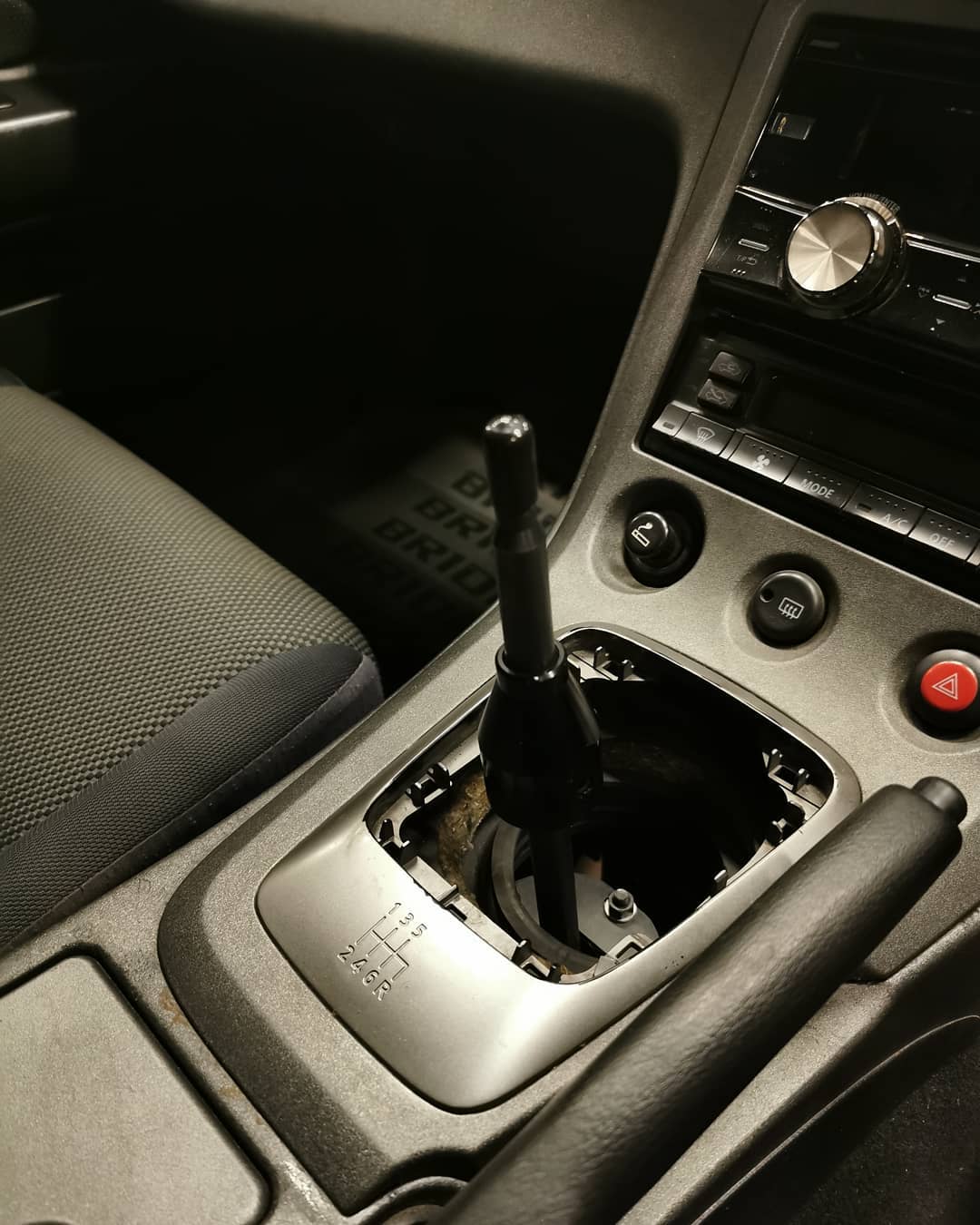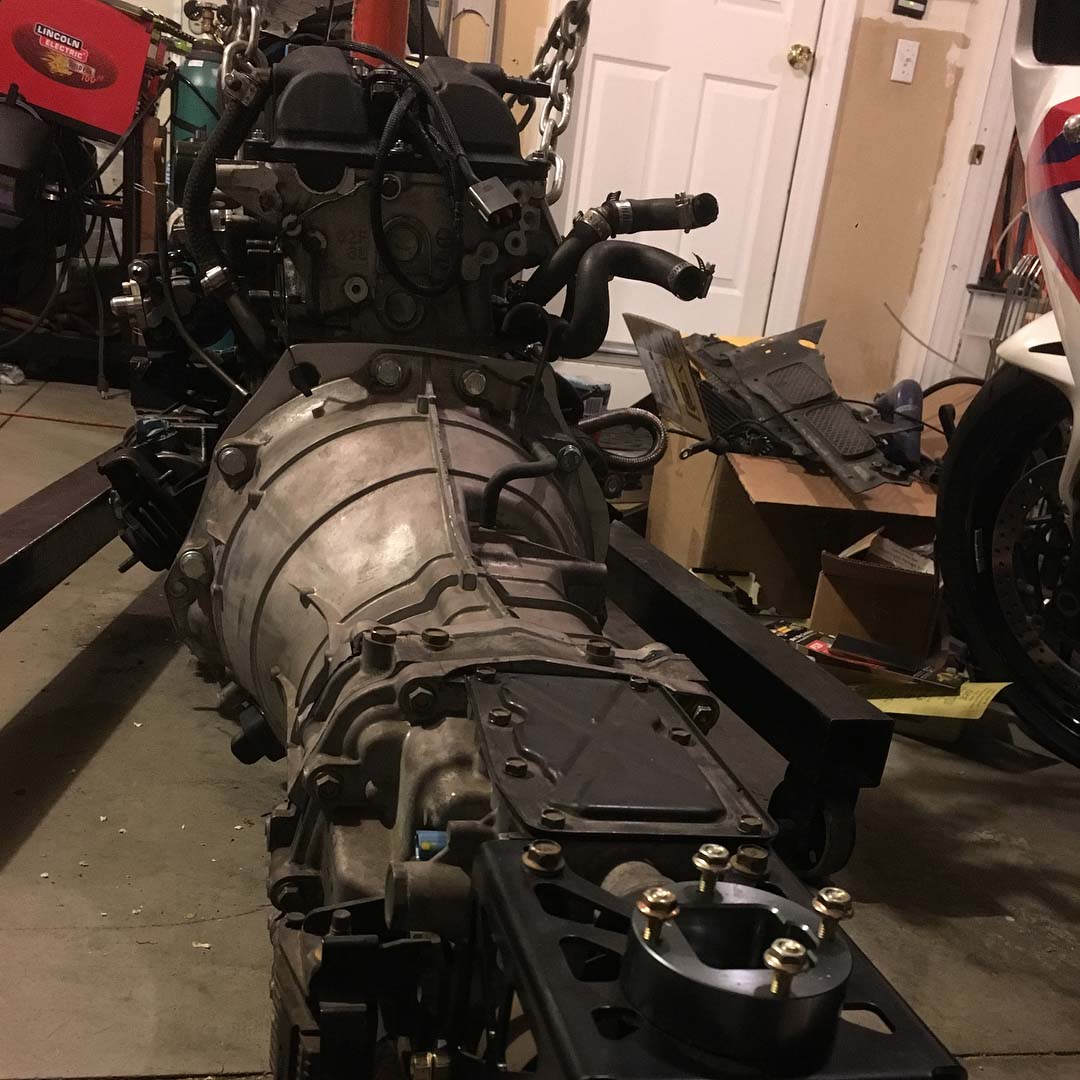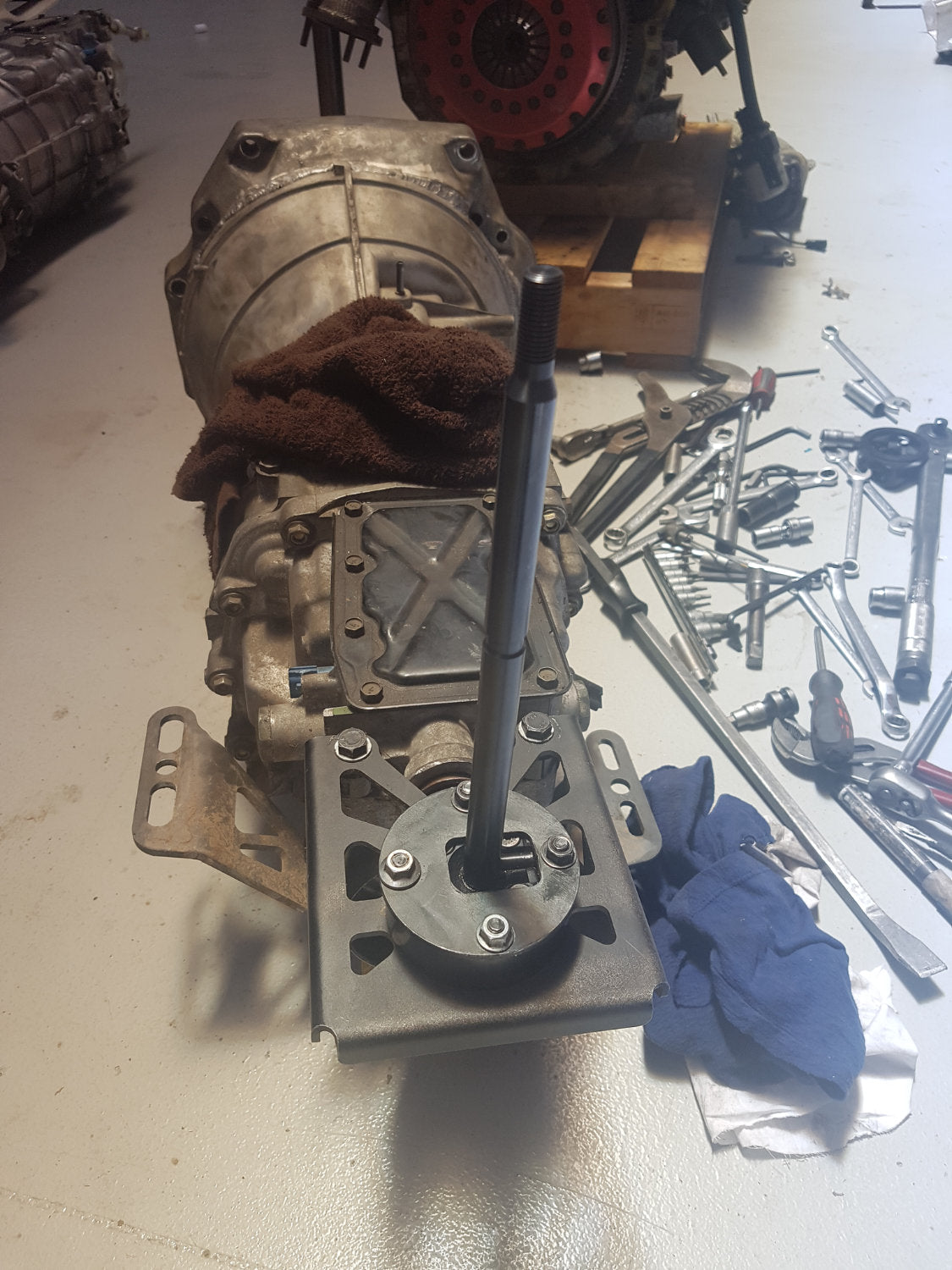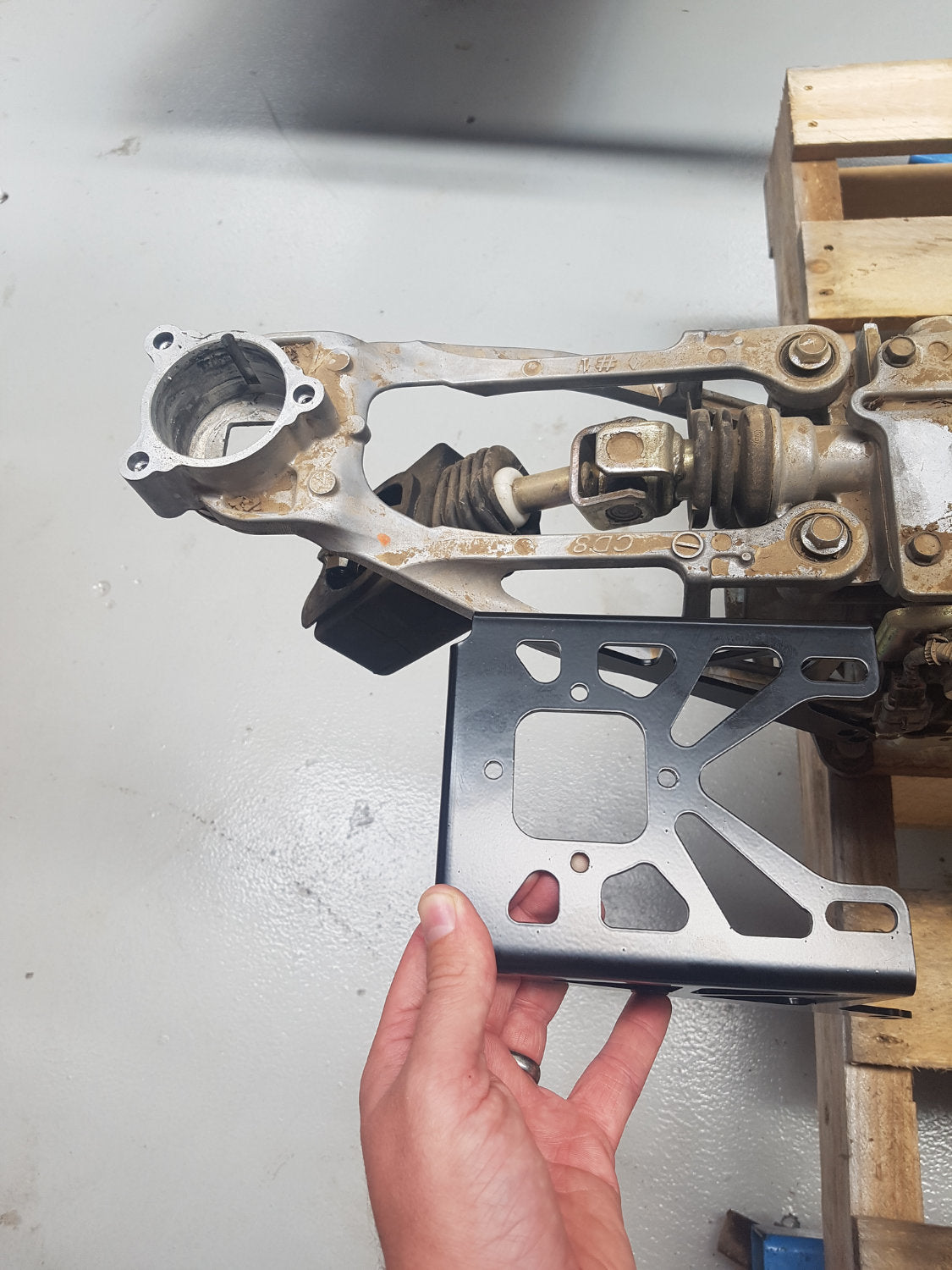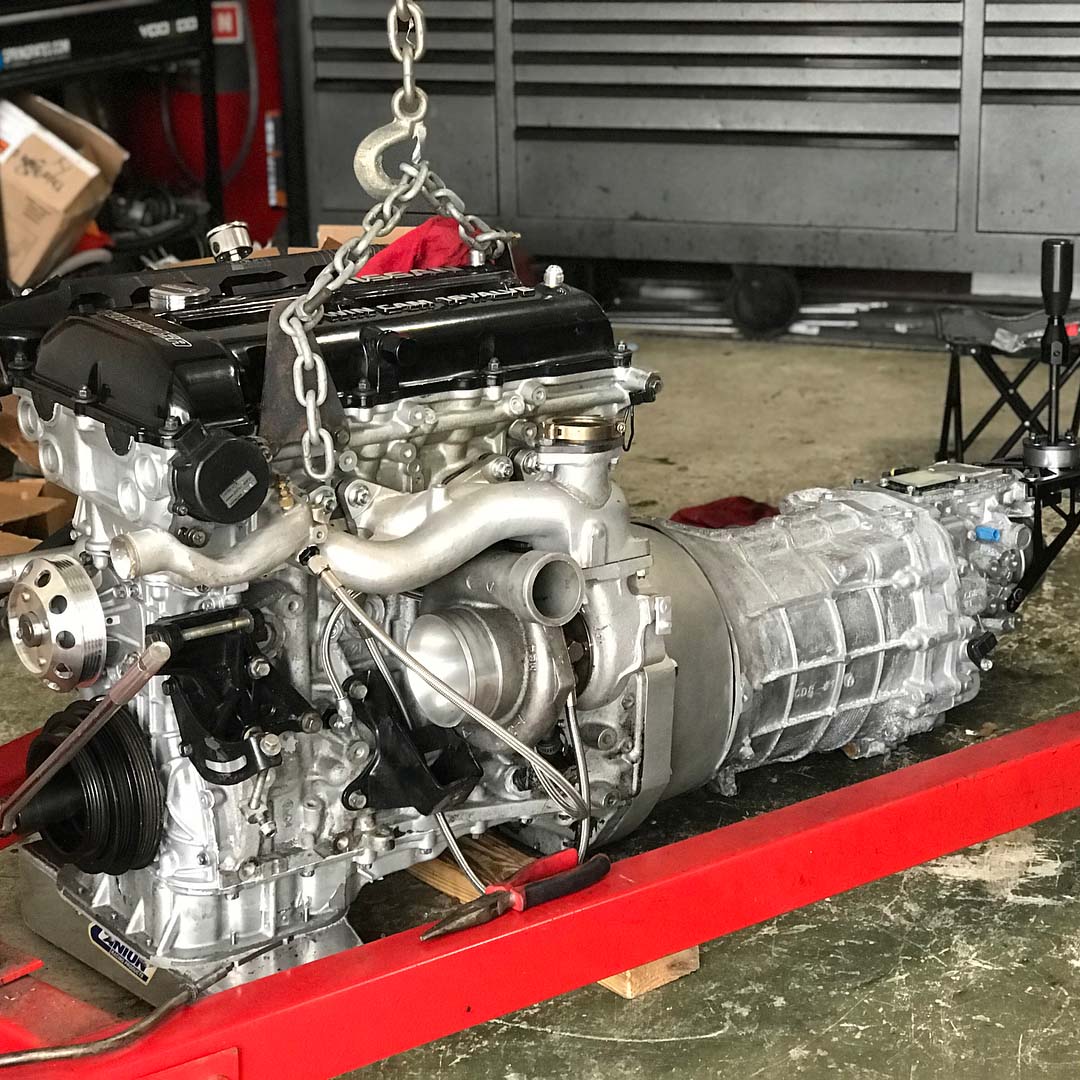 GKTech s chassis trans mount and cd009 trans brace
Overall experience an impression of the items was terrible, s14 ka-t cd009 conversion, The transmission cross member does not work properly whether you're using the GK Tech Polly Mount Or using an OEM, The brace shoves the engine to passengerside( even after drilling and hammering tunnel to fit, I pretty much had to cut up a new brace and weld a new plate inn middle just for it to work / sit evenly in tunnel. The gk tech polly trans mount along with gk tech cd009 trans brace shoves the mounting hardware of gk tech shifter (4 13mms)into trans tunnnel, yes trans tunnel has been excessively smashed for clearance.
Hi Helen, if the trans mount and the shifter is not sitting horizontally it sounds like the issue is with your adapter plate and not our product. The adapter plate is what determines the angle that the trans sits on.
1997 s14 sr20 application
I found it was easy to setup and install but my only issue was that the shifter sits further back so I had to cut an inch out of the back section of my shifter hole in the car. All in all though I found it to work really well and nicely in the end. Would be cool if there was a short throw shifter available for it as well
Great Product and Amazing Service
Purchased CD009 Relocation Kit a while back from Enjuku. Arrived fast, great service, and I've had multiple questions on multiple occasions and have always been answered same day, and often even late at night. Great service! Manager John was very helpful and even responded on YouTube (I never expect to get a response from video comments. Usually you have to email them directly. I was very impressed.)
Shifter is great. I have a 2000 BMW 3 Series Coupe with a CD009 and a 6.0L chevy LS. The stock Shifter location was WAY too far back. This kit put the Shifter exactly where I needed it. I expected the Shifter to feel more rigid and stiff than the factory setup, but I dont feel any difference. Would recommend this or the V2 to anyone looking to to a trans swap or move their shifter location.
Sikky swap ls z
Shifter has a great feel . East to install . And put the shifter right where I needed it I'm my ls swap z .
Didn't work with my CD009 conversion
FAQ did not explain this would not work with a S15 CD009 conversion that still used S15 clutch.
Sadly I had test fitted the item so GK Tech would not allow return regardless if the info provided was incorrect for fitment.
I'm sure the item is of good quality and using different conversion kit may provide better results.
Hi Layne, as you had mentioned in your review for the shifter the cross member didn't line up as intended due to your dual mass flywheel.